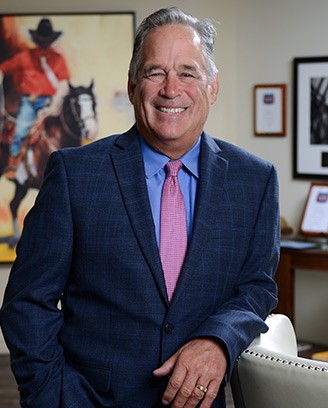 Robert Schieber
Bob Schieber's legal career began in the Jackson County Circuit Court in 1988, when he was a law clerk for Circuit Judge John I. Moran. From then on, he remained a fixture at the Courthouse as a trial attorney in the public and private sector until his appointment as Family Court Commissioner presiding over Family Court cases in 2000. He was appointed as Circuit Judge in November 2006 by Gov. Matt Blunt. Judge Schieber presided over 150 jury trials during the past decade, including many complex cases such as the JJ's explosion litigation and the products liability case involving two separate pelvic mesh products that received national attention. He has the distinction of trying the most jury trials in the area's largest trial court over the last 10 years.
Since his retirement in 2017 to concentrate on his full time ADR practice, Judge Schieber has consistently mediated over 250 cases per year ranging in dollar value from several thousand to several hundred million. He consistently has 4 to 7 active arbitration files moving towards resolution. He has been included in The Best Lawyers in America for mediation every year since his retirement.
In addition to his extensive judicial experience and training, Bob has studied mediation techniques at the National Judicial College and through the University of Missouri School of Law Center for Dispute Resolution. He also taught various courses at the National Judicial College from 2002 to 2017.
University of Missouri-Columbia, B.A. degree in Journalism, 1979-1983

University of Missouri-Kansas City, dual degree in Broadcast and Advertising Journalism, 1985-1988

University of Missouri-Kansas City, School of Law, Juris Doctor, 1988
Missouri Bar

Supreme Court Judicial Committee for the Court and Community Collaboration

Supreme Court Judicial Committee on Civic Education

Missouri Bar Judicial Committee on Children and the Law

Kansas Bar Association

Kansas City Metropolitan Bar Association

Juvenile Law Committee

Family Law Committee

Criminal Law Committee

Voice of Justice Committee

Committee for Children and the Law

Former member – Missouri Association of Criminal Defense Lawyers
Schedule Your Appointment
To reserve an appointment online, please click your preferred available date. Our staff will contact you on receipt of your Appointment Request form.