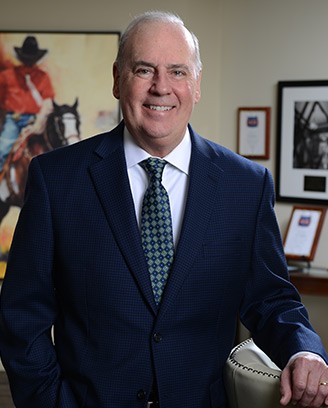 Victor Howard
Vic Howard formerly served as Circuit Judge in Clay County and as President of the Clay County Bar Association. He retired from the Missouri Court of Appeals after serving as a Missouri Judge for over 25 years. He served as Presiding Judge of the Court of Appeals from 2008 to 2010.
As a trial judge in Clay County, Vic presided over more than 100 jury trials. In his work on the Court of Appeals, he conducted numerous appellate mediations and authored over 1,200 opinions.
As a Mediator, Judge Howard has mediated hundreds of cases and has used his extensive experience in a fair and impartial manner to facilitate the resolution of difficult legal problems.
University of Central Missouri

University of Missouri – Kansas City, School of Law – Juris Doctor
Recipient of "Judge of the Year" award by the Association of Women Lawyers

Selected Best Western District Appellate Judge by Missouri Lawyers Weekly (attorney vote)
Missouri Bar

Missouri Supreme Court

Missouri Supreme Court Judicial Committee on Civic Education

Missouri Bar Judicial Committee on Children and the Law

Kansas Bar Association

Kansas City Metropolitan Bar Association – Appellate Law Committee – Co-Chair, Bench/Bar Conference

Clay County Bar Association (Former President)

Platte County Bar Association

American Judges Association (Former National Delegate)

Chair, Appellate Judge Education Committee (Supreme Court appointment)

Coordinating Commission on Education in the Judicial Branch (Supreme Court appointment)

Former Law Clerk for Jackson County Circuit Judge

Adjunct Professor teaching law at the Command and General Staff College at Ft. Leavenworth and at colleges
Schedule Your Appointment
To reserve an appointment online, please click your preferred available date. Our staff will contact you on receipt of your Appointment Request form.